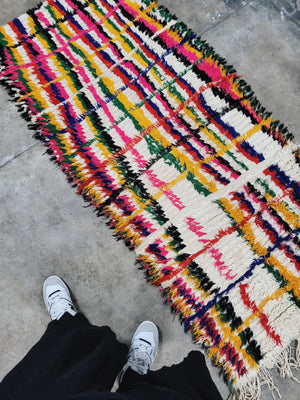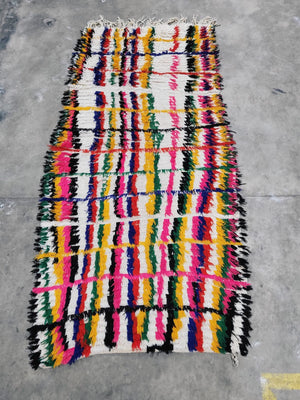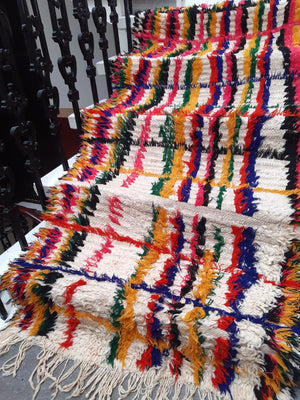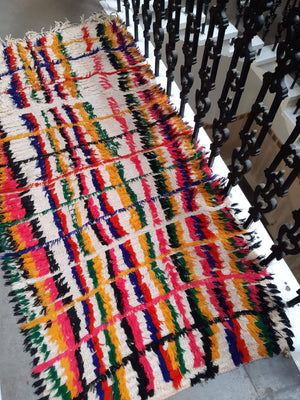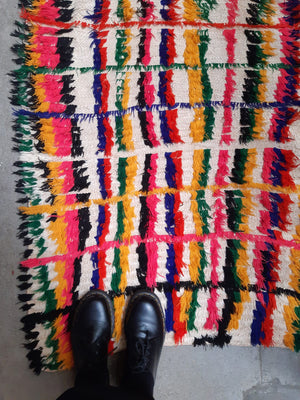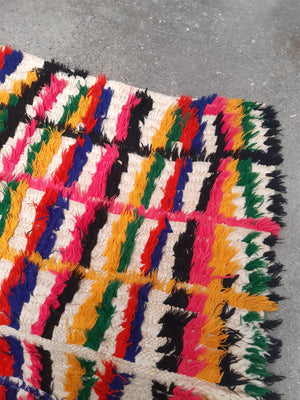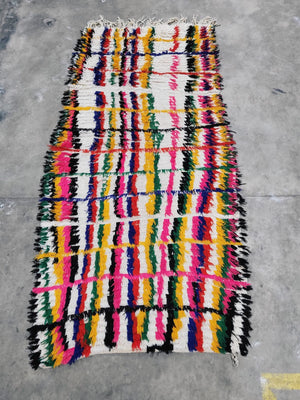 Rihanna
Rihanna boasts a riot of colour and charm, a Boucherouite runner rug handwoven by woman high in the Middle Atlas Mountains, Morocco.
Natural cream featuring pops of neon colour wool in red, pink, orange, black, green and yellow to create a tartan effect within the weave. No two rugs are the same, and woven patterns and designs are very symbolic, and personal to each weaver, making them works of art.  
Handmade rugs may include some irregularities, wonky edges, natural fading, and color variations. We feel these characteristics only enhance and add to the charm of the Moroccan rug. There are no tears or holes. 
Gorgeous natural tones weaved into an eye-catching tribal design will enhance any setting. Sabrina has mellowed with time, is very soft, and feels wonderful under your feet. 

Our rugs are 100% authentic Moroccan rugs and have been hand selected for their quality and style. These rugs were woven with wool from the sheep of the Atlas mountains and combine a blend of traditional and contemporary styling ensuring they will work well with most design styles. 
Measures: 93x197cm
Origin: Moroccan
Year: 1960
Pile: Thick