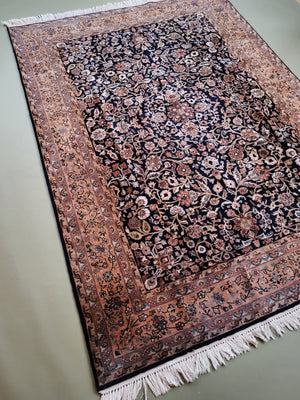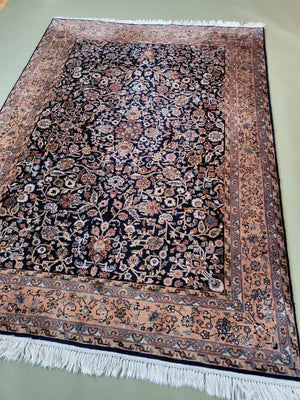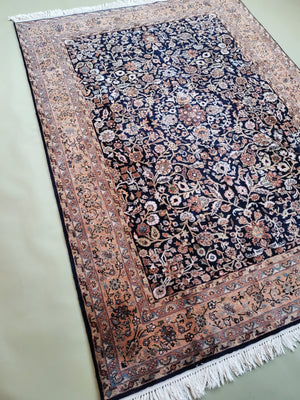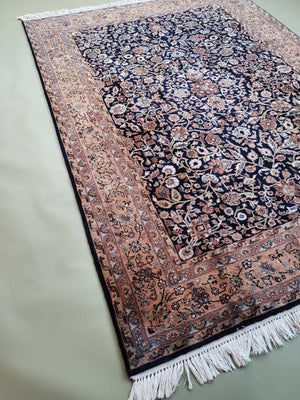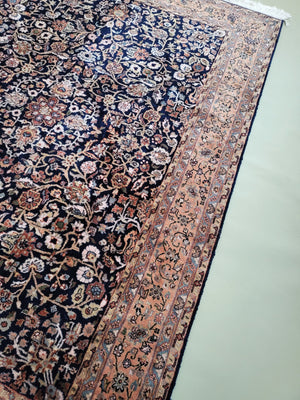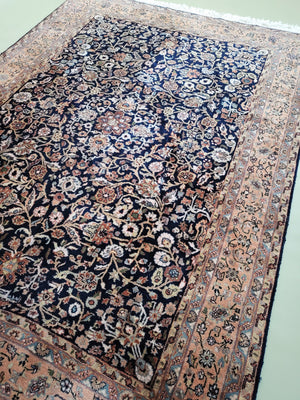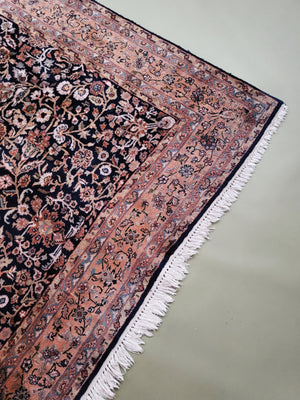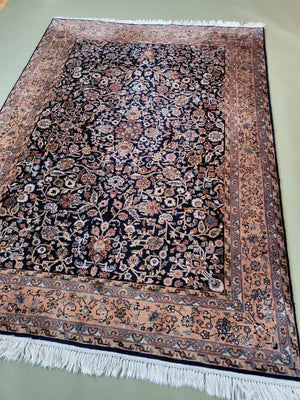 Narda
The Kashan -
A timeless classic and the quintessential Persian rug.

The iconic floral design, and rich jewel like colours are the basic ingredients for the library carpet on an Agatha Christie film set. Add in a few jewels and you'd have the perfect escape carpet for Aladdin's cave. 🧞‍♂️

The Persian Kashan will always be an item of great beauty and status, and carries the legacy of the old Persian carpet weaving tradition to present day.

Kashan rugs originate from the ancient oasis city of Kashan, along the Kavir desert in central Iran. It is one of the oldest cities in Iran, with its rug and style history dating back to the 17th century.

Kashan rugs are still woven in the time honored traditions of the old masters, utilising the same basic designs and high grade quality wool as before. A style highly desired by kings, hanging on palace walls all over the world.
This beauty is handwoven in the 1950s, using organic vegetable dyed wool in peachy gold, navy blue, black and cream tones. 

Excellent condition, no holes or tears, little areas of colour fade with age,  professionally washed and cleaned, ready for a new home.


Measures: 175x265cm
Origin: Iran
Year: 1950
Pile: Thick
Free UK and local central belt delivery. 
Second Hand Persian Rugs UK By How Bizarre Rugs