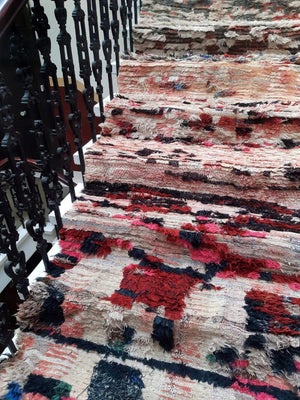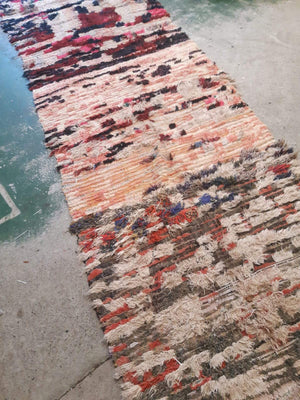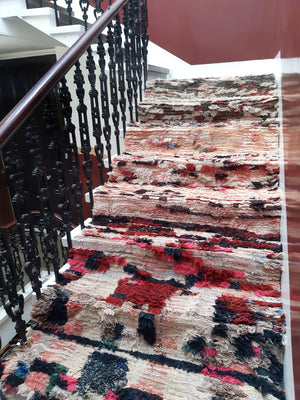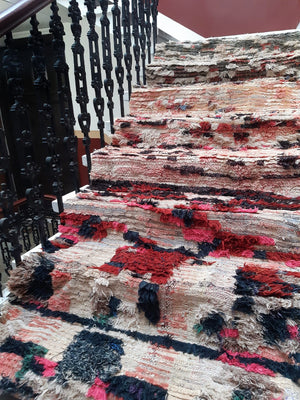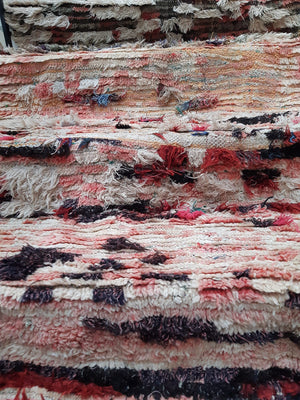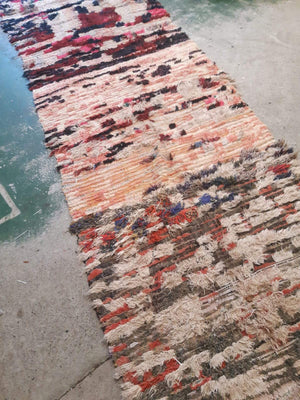 Juba
Juba is a Boucherouite rug full of beauty and charm, featuring a riot of wonderful colours and textures. All seeking attention in wildly woven pattern. Handwoven by Berber women in the Middle Atlas Mountains, Morocco.

Boucherouite is a Moroccan term for 'rag'. Typically these colourful rugs were made from a variety of recycled textiles and wool.

Handmade Boucherouites like this one were made for domestic use in a Berber Home. In summer a rug for the floor, and in winter a nice thick blanket for a bed or chair.

No two rugs are the same, and woven patterns and designs are very symbolic, and personal to each weaver, making them works of art.  

Handmade rugs may include some irregularities, wonky edges, natural fading, and color variations. We feel these characteristics only enhance and add to the charm of the Moroccan rug.
Our rugs are 100% authentic Moroccan rugs and have been hand selected for their quality and style. 
Measures: 346x117cm
Origin: Moroccan
Year: 1950
Pile: Thick