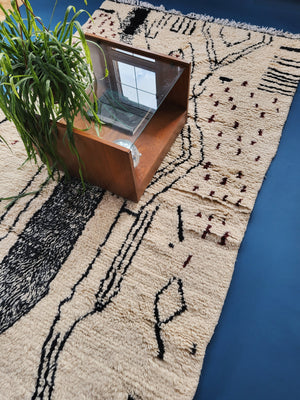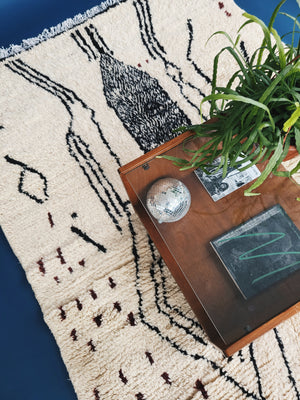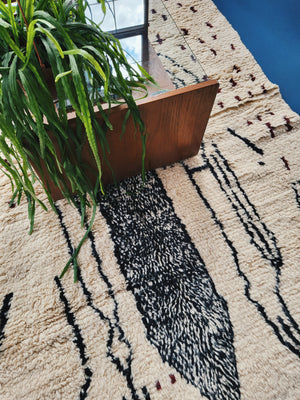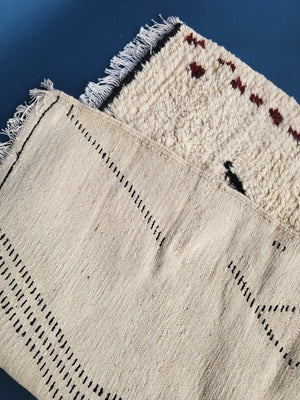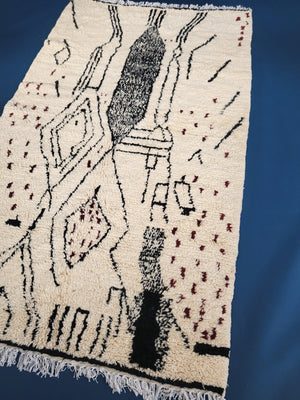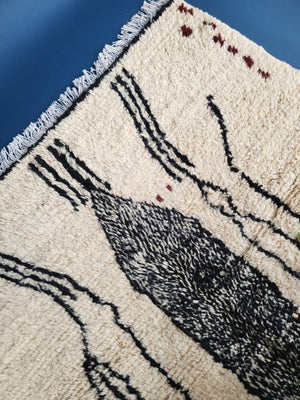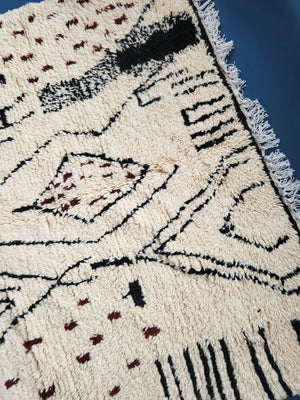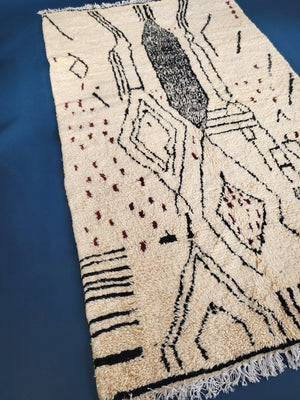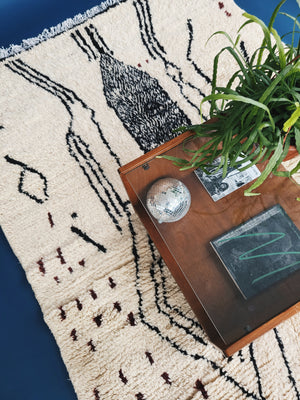 Nahla
This handwoven Moroccan Azilal rug is a beautiful piece hand crafted with natural cream and vegetable-dyed black and maroon wool. Each rug is unique, featuring distinct designs, composition, and weaving techniques. The patterns and designs are highly symbolic and personal to the individual weaver, making these rugs true works of art.

Being handmade, these rugs may exhibit some irregularities such as wonky edges, natural fading, and color variations. However, these characteristics only add to the charm and appeal of the Moroccan rug.

The rug showcases gorgeous natural tones intricately woven into eye-catching tattoo designs, geometric shapes, and abstract lines set against a contrasting background. Its soft and mellowed texture feels wonderful underfoot.

In excellent condition with no holes or tears, this rug has been professionally washed and cleaned, making it ready to find its new home.
Measures: 151 x 257cm
Origin: Moroccan
Year: 1970
Pile: Thick