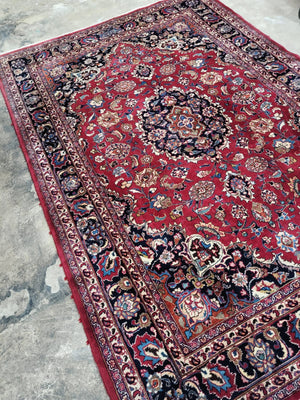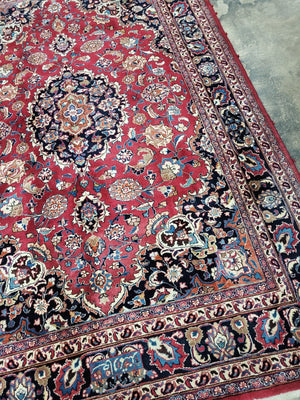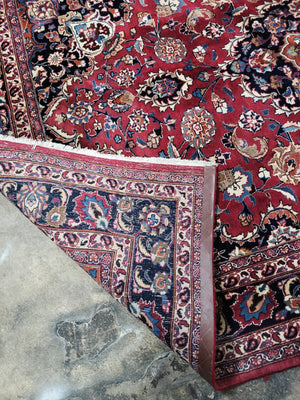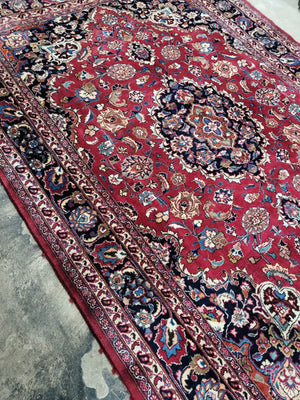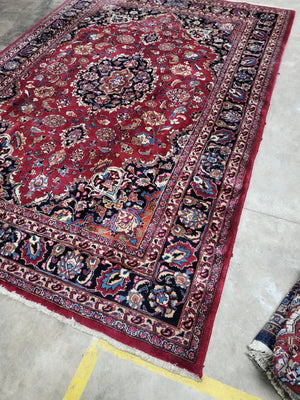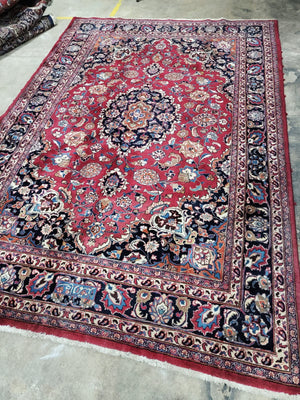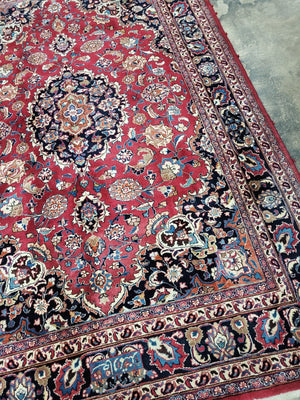 Zareena
The Mashad - The embodiment of Persian tradition.

Named after the holy city of Mashad in the north-east of Iran. The Mashad rug is amongst one of the most famous styles of Persian rug, representing wealth, style and often found hanging in museums dating back to 1300s during the Timurid Empire. Mashad rugs have retained their tradition throughout centuries as the region lies across a desert isolating the area from the rest of Iran. They were not influenced by foreign trends, patterns and tastes unlike other Persian cities.

Keeping to tradition,the Mashad is historically woven in dark red, navy blue and khaki tones, and features a central medallion, enclosed by a wider border containing a region of heavier floral design. Rugs handwoven by master weavers and designers from this area maintain a very high quality standard for the weave, wool material and vegetable dye used with a knot count of 100 - 500 per square inch.

Purchase a Mashad rug and it will last for generations to come.

Fab condition, no holes or tears, professionally washed and cleaned, ready for a new home.


Measures: 300x200cm
Origin: Iran
Year: 1960
Pile: Thick
Free UK and local central belt delivery.

Second Hand Persian Rugs UK By How Bizarre Rugs