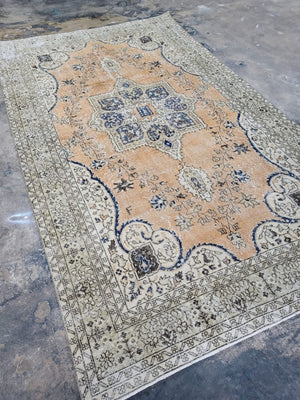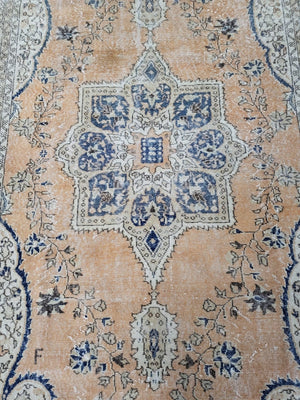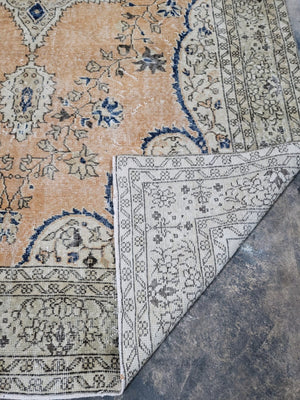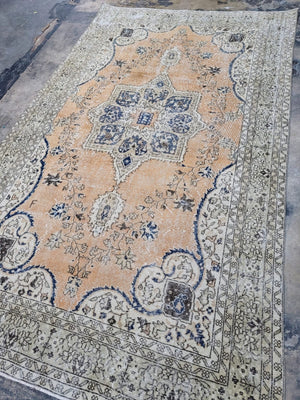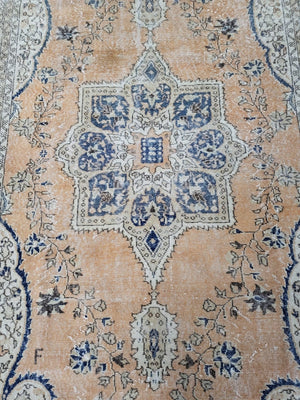 Bina
A delightful Turkish Oushak rug in muted orange, peach, and navy blue.  Made from organic wool and coloured with vegetable dye. Handwoven in the 1950's. 

This rug is hand-knotted in central Anatolia, where their meaningful motifs and patterns are best known. Wool rugs are highly durable and perfectly capable of resisting the wear and tear of everyday use
Excellent condition with an all over fade that adds to its charm . No holes or tears.  
Measures: 314x185cm
Origin: Turkey
Year: 1950
Pile: Medium 
Professionally washed and cleaned.
Second Hand Persian Rugs UK By How Bizarre Rugs