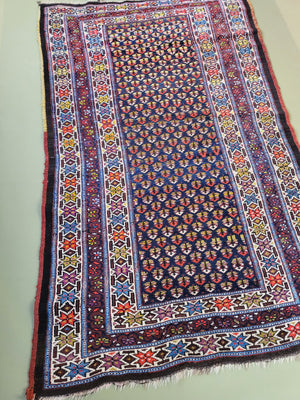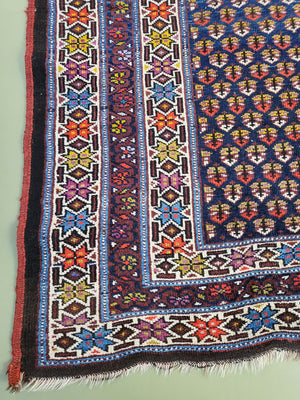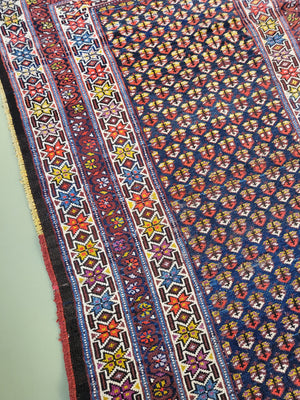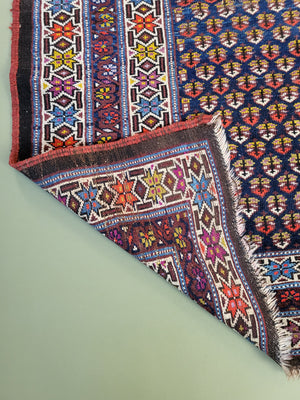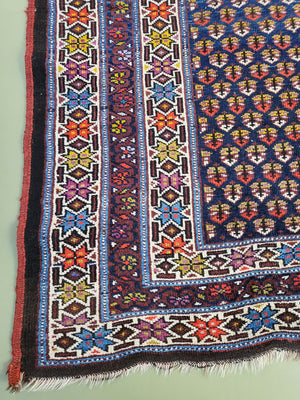 Baaz
A classic antique Caucasian Kazak area rug from the 1940s. 🐪🐫

Handwoven by in soft organic black, purple, red, olive green and navy blue wool

A true work of tribal art that will last for generations in a loving home.

Fab condition, no holes or tears, natural fade from age, professionally washed and cleaned, ready for a new home.


Measures: 129x218cm
Origin: Azerbaijan
Year: 1940


UK and Local delivery included.
Second Hand Persian Rugs UK By How Bizarre Rugs